Healing Hatha Yoga Holiday
February Friday to Monday 21st
Close to Holy Island at the picturesque village of Eyemouth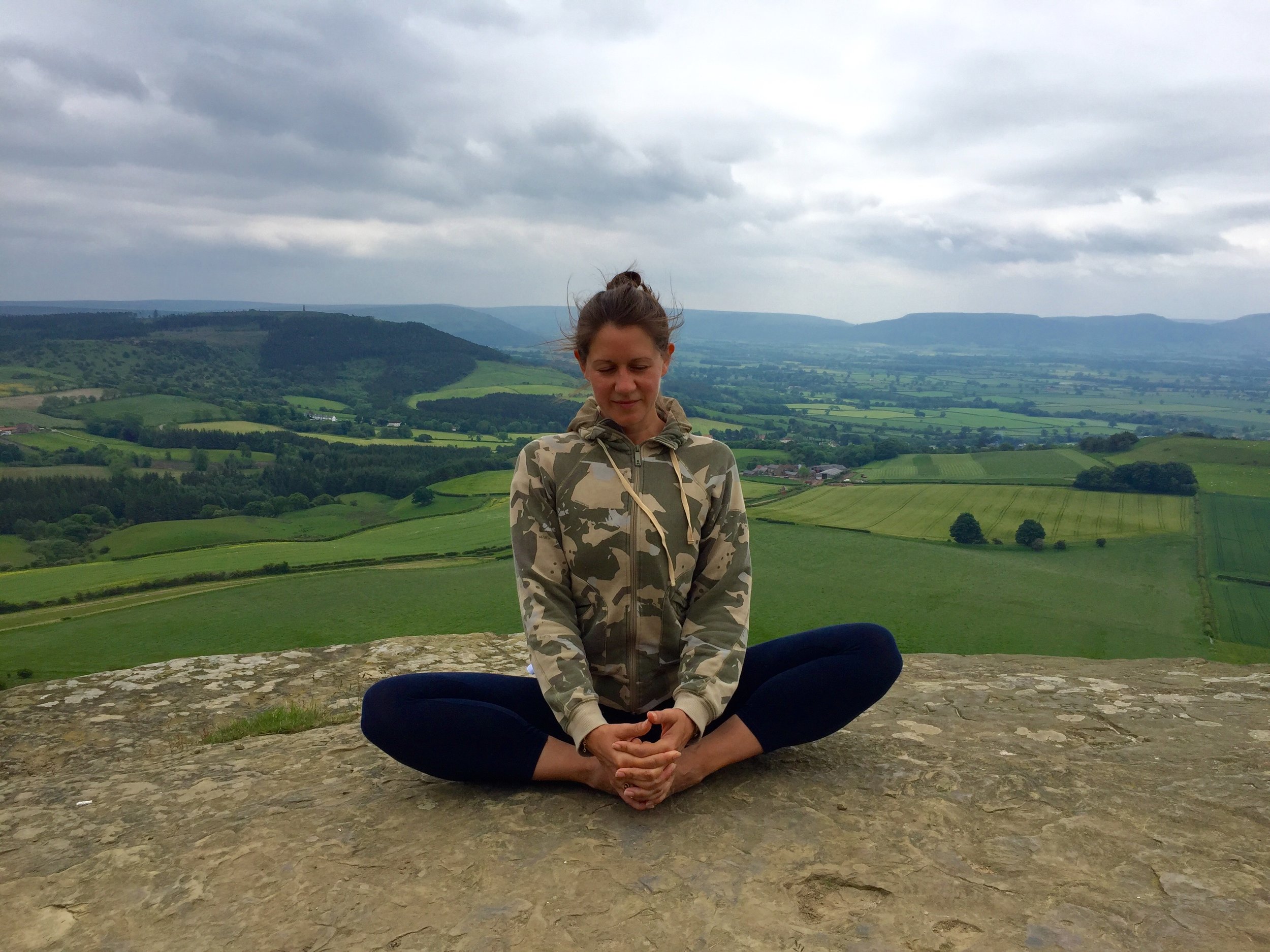 This healthy healing retreat is a chance to be in a beautiful area of the country, make the most of getting away, whilst enjoying gentle yoga practices aimed at healing you from the inside out. Healing healthy whole foods, healing yoga and energy, leaving you restored and refreshed to start the new season…. and maybe a little organic wine if you fancy it ;)
Day 1 – Friday
16:00 Check in, get yourself settled and take time to relax.

18:00 Relax and Restore yoga

20:00 2 course evening meal of healing and healthy organic locally sourced food.
Day 2 & 3 – Saturday and Sunday
7:30 Hot lemon and ginger tea, pre yoga protein based snack
8:15 Hatha based healing yoga session

10:00 Brunch

Free Time opportunity to make Kefir, Ayurveda healing teas or book 1:1 Reiki

17:00 Yin yoga and mediation

19:00 2 course evening healthy vegetarian dinner.
Day 4 – Monday
7:30 Yoga

9:00 Breakfast

10:00 Check out
Eyemouth is an ideal base for exploring the miles of deserted golden sands and secluded rocky coves that make up the stunning Berwickshire and Northumberland coastline.
Eyemouth's High Street has a good range of local shops, including a delicatessen, several fishmongers and an art gallery. A top favourite is supremely fresh fish and chips from Mackays followed by award-winning Giacopazzi's ice cream. Other excellent eateries nearby include the Craw Inn at Auchencrow and the Allanton Inn at Allanton. All great lunch choices.
The cliffs at nearby St. Abbs, a designated Nature Reserve, are the prime breeding and nesting grounds for thousands of seabirds and seals are also common. To the south, some of our favourite spots nearby include the stunning beach at Bamburgh, miles of pristine sand, popular for walking, riding and surfing and the Holy Island of Lindisfarne. This tiny, picturesque island linked at low tide to the mainland, is an overwhelmingly mystical place, home to the evocative remains of a ruined eleventh-century priory, a beautifully restored castle and the infamous Lindisfarne Mead.
Tell me more about Kefir?
Your daily dose of live active cultures, and a significant source of B12, phosphorus, calcium and Vitamin A. Contributes to the maintenance of normal skin, vision, bones, muscles, immune system, energy yielding metabolism, digestive enzymes and psychological function. Contributes to the reduction of tiredness and fatigue.
Your gut is an ecosystem. Look after it!
Inside your gut, there are trillions of bacteria. Scientists estimate the exact number to be 1024 or 1,000,000,000,000,000,000,000,000! They call this natural ecosystem inside you "the microbiome". Imagine your microbiome like a tiny Amazon rainforest, full of beautiful life forms. When healthy, it's like a thriving ecosystem of flowers, fish, birds, trees, rivers, deer and jaguars. You want this ecosystem to be biodiverse and full of life.
Reiki as defined by the Oxford English dictionary is:
"A healing technique based on the principle that the therapist can channel energy into the patient by means of touch, to activate the natural healing processes of the patient's body and restore physical and emotional well-being".
It is however, also widely accepted that Reiki can be given and received equally effectively hands-off or via distant healing. The Japanese word 'Reiki' literally translates as universal life force energy. This system of healing was developed by Mikao Usui the early 20th century. It is a non-invasive complementary therapy that has been taught and used in the UK since the late 1900s, but Eastern medicine has for thousands of years worked with this energy, recognising its flow through all living things. Reiki supports orthodox medicine or can be used alone but is not a replacement for traditional medication or treatments. It is not based on any belief, faith or suggestion, yet, scientific research using quantum physics is starting to help us to understand how Reiki may work to benefit the individual. It has been suggested that in years to come it may be known as energy medicine based on scientifically measurable energy emitted from the practitioner's hands.
Included
Luxurious house accommodation in the stunning Village, Eyemouth

2-hour morning yoga practices to heal and awaken

90 minute evening yoga to unwind and calm with restorative practices, meditation and Yoga Nidra

Demonstration and class in how to cultivate your own Kefir, complete with your own Kefir grain to take home

Demonstration and instruction on how to make your own healing tea depending on your Ayurvedic body type

Delicious wholesome and hearty vegetarian brunch and 2 course evening meal
Not included
Travel to and from the venue

Treatments are extra
Our Eyemouth healing holiday will begin at 4pm with time to settle in before the first yoga class at 6pm. Dinner will be served at 8.00pm. The retreat ends at 10am on the Monday .
CANCELLATION POLICY
All deposits are non-refundable and your place is non transferable as the retreats are application only. Once the final balance is paid you are able to claim a refund less the deposit if you cancel 6 weeks or more before the date of the retreat.
Prepare for your retreat
What to bring, essential items
Yoga mat

blocks/bolster/blanket/yogi strap

comfy trainers for walking

note book or journal

hats/sunglasses
Why Organic Wine ?
Organic wine is made using only certified organic grapes, grown without synthetic pesticides, herbicides, fungicides and chemical fertilisers.
Nobody likes man-made toxins, especially pesticides, that find their way into our food and drink chain, and eventually into us. These chemicals also harm the wider environment, including those that live and work locally. So, drink organic wine to help enhance biodiversity and maintain healthy soils and people too. Choose organic and biodynamic wine for best quality and value. Balanced and healthy organic grapes, are the starting point for any great wine.
Here is a link to an interesting article on the benefits of organic wine. Click here